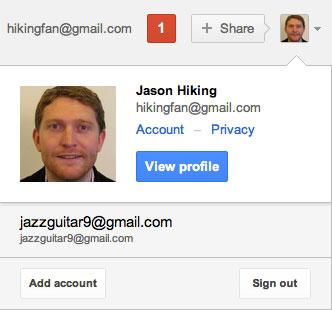 We've taken the cslld.edu.au domain and used it to open a Google Apps Education account. People in CSLLD now have email, calendars, web based document authoring and storage (cloud computing), websites, blogs, Youtube channels, a networking platform, video conferencing, RSS Reader, and more... but some people in CSLLD already have a Google account, and so are already using a number of these services, just not under a cslld.edu.au identity.
Having to share the same platform (Google) for a work identity and a non-work identity is pretty hairy. You can use the
Add Account
feature that Google set up a while back, or try one of
5 Ways to Switch Between Multiple User Accounts in Firefox and Chrome
. But Google services on the mobile remain a bit of a problem, in particular Google+. I guess we just have to wait and see on that front. Our gun Emma is looking for a solution.